We've waited a while for this game, but finally Battle Chasers: Nightwar  is chasing its way to the Switch on May 15th! If you been waiting like we have, we have nearly given up on it. Glad to see that it's coming finally. Check out the full press release and trailer below.
Battle Chasers: Nightwar – the RPG that combines dungeon crawling, turn-based combat, a rich story and a gorgeous JRPG Style comes finally to Nintendo Switch on May 15th 2018! 
Thanks to its successful Kickstarter campaign back in 2015, where 14,175 backers made the development possible, the team of Airship Syndicate were able to create a unique game that pays homage to the famous console greats. Here's what the press had to say about the game: 
"A grand achievement" – 9/10 PlayStation Universe
"You need this game" – 5/5 The Xbox Hub
"A true golden age JRPG experience" – 9/10 Expansive
"Will conquer you from the beginning" – 8.7/10 IGN Italia
"A surprising amount of depth" – 8/10 Polygon
Tactically exciting and complex" – 84/100 Gamestar
Battle Chasers: Nightwar is already available on PC, Xbox One and PlayStation®4 and will come to Nintendo Switch on May 15th for an SRP of $39.99 / €39.99 / £34.99 from both digital and retail distribution.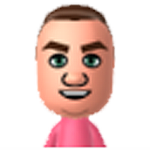 Mike has been with NintendoFuse since January 2015 as a Social Media Manager. He has always had a passion for Nintendo games, and his favorite game series is Donkey Kong Country.