Dead Cells is a roguevania type game that has you exploring a vast, continually changing castle while fighting tons of enemies. This original Steam release has garnered a lot of overwhelming support on that platform and will definitely be another indie gem on Switch. Check out the announcement trailer, screenshots and a full press release below! We're definitely excited to play more 'vania' style games especially after games like Shovel Knight and Axiom Verge have become instant classics.
BORDEAUX, France (Jan. 25, 2018) — Motion Twin is excited to announce that Dead Cells will be coming to Nintendo Switch, PlayStation 4 and Xbox One this year. A release date will be announced at a later time.
Having sold more than 600,000 copies while in Steam Early Access, the developers at Motion Twin can't wait for console players to see the finished result of their hard work in Early Access.
"We're thrilled to finally confirm that we'll be bringing the Dead Cells experience to console players. We're proud of what we've done with the help of the PC community and can't wait to see how the gaming community at large react. We'll be at Pax East next April, so come say hi! You might even get a sneak peek at the game on the console." —Steve Filby, Producer at Motion Twin
Dead Cells is currently available in Early Access on Steam and GOG.com for $19.99 USD.
About Dead Cells:
Dead Cells is a Roguevania action-platformer, allowing you to explore a sprawling, ever-changing castle… assuming you're able to fight your way past its keepers. To finish the game, you'll have to master fluid, fast-paced combat with the ever-present threat of permadeath looming. No checkpoints. Kill, die, learn, repeat. https://dead-cells.com/
About Motion Twin:
Motion Twin is an anarcho-syndical (seriously) workers cooperative that's been making games in France since 2001. No boss, equal pay, equal say. It's an experiment and an experience! http://www.motion-twin.com/
Source: Terminals Press Email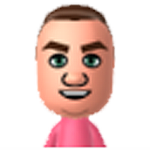 Mike has been with NintendoFuse since January 2015 as a Social Media Manager. He has always had a passion for Nintendo games, and his favorite game series is Donkey Kong Country.