So with the hype of the SNES Classic still being felt, it's appropriate to say that the SNES Classic is a limited edition item. Unfortunately, people have taken to Twitter, Reddit, Facebook, and the comment sections to give their thoughts about the NES Classic and the upcoming SNES Classic and Nintendo's business practices. While I'm not going to cherry-pick comments to talk about, I am going to summarize them in one sentence: Nintendo is purposely creating an artificial supply to mess with the stock market and help scalpers.
While I don't agree and I don't fully understand supply and demand, I do believe between the Switch and SNES Classic, Nintendo is trying to do right by people who want these items. Switch supply is set to see a massive increase over the next two months. Especially with bigger games coming like Splatoon 2, Mario + Rabbids: Kingdom Battle, and Monster Hunter XX: Nintendo Switch Ver. (Japan), production is priority. We also have confirmation over at Kotaku that states Nintendo going to increase the amount of units over the NES Classic. We might see a good supply this time around. We also learned that they are ceasing SNES Classic production at the end of 2017.
Unfortunately we have very large crowd of still angry people that have no understanding of supply and demand. To put it in basic form, if the demand is high, the supply will be low. We've seen this already with the Wii. Selling out practically everywhere for six months straight. The Switch in its current state has been constantly sold out everywhere and stores are finally getting stock. In the case of the Wii U, the supply was very high and the demand was so little that Nintendo had temporarily stopped production of units. Currently Nintendo along with mobile phone manufacturers are battling the likes of Apple for parts for their devices. This is the world of business and it's not all that glamorous.
In the end, what do you think? Are people just over-hyped? Do you believe Nintendo? Let us know in the comments below!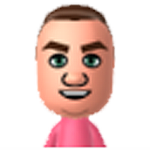 Mike has been with NintendoFuse since January 2015 as a Social Media Manager. He has always had a passion for Nintendo games, and his favorite game series is Donkey Kong Country.