Starlink: Battle for Atlas is set to launch on Nintendo Switch on October 16, 2018. I was fortunate enough to get an early copy of the game from Ubisoft, and I have been playing it over the weekend. While I don't feel like I have enough under my belt yet for a full review, I did want to give a quick first-impression.
If you're unfamiliar with Starlink, it is the latest venture into the toys-to-life game, but it is so much more others that have come before it. In this science-fiction adventure, you'll mix and match pilots from the Starlink Initiative, who are on a mission to save the Atlas Star System. The Nintendo Switch version also contains a special guest in the form of Fox McCloud and his Arwing.
Of course, I chose to play as Fox during my first play-through. I am a huge Star Fox fan, after all. And after going through the menus and trying to learn all the different weapons and upgrades, I finally took to the skies to fight Grax and the Forgotten Legion, eventually hoping to take down Fox's enemy, Wolf.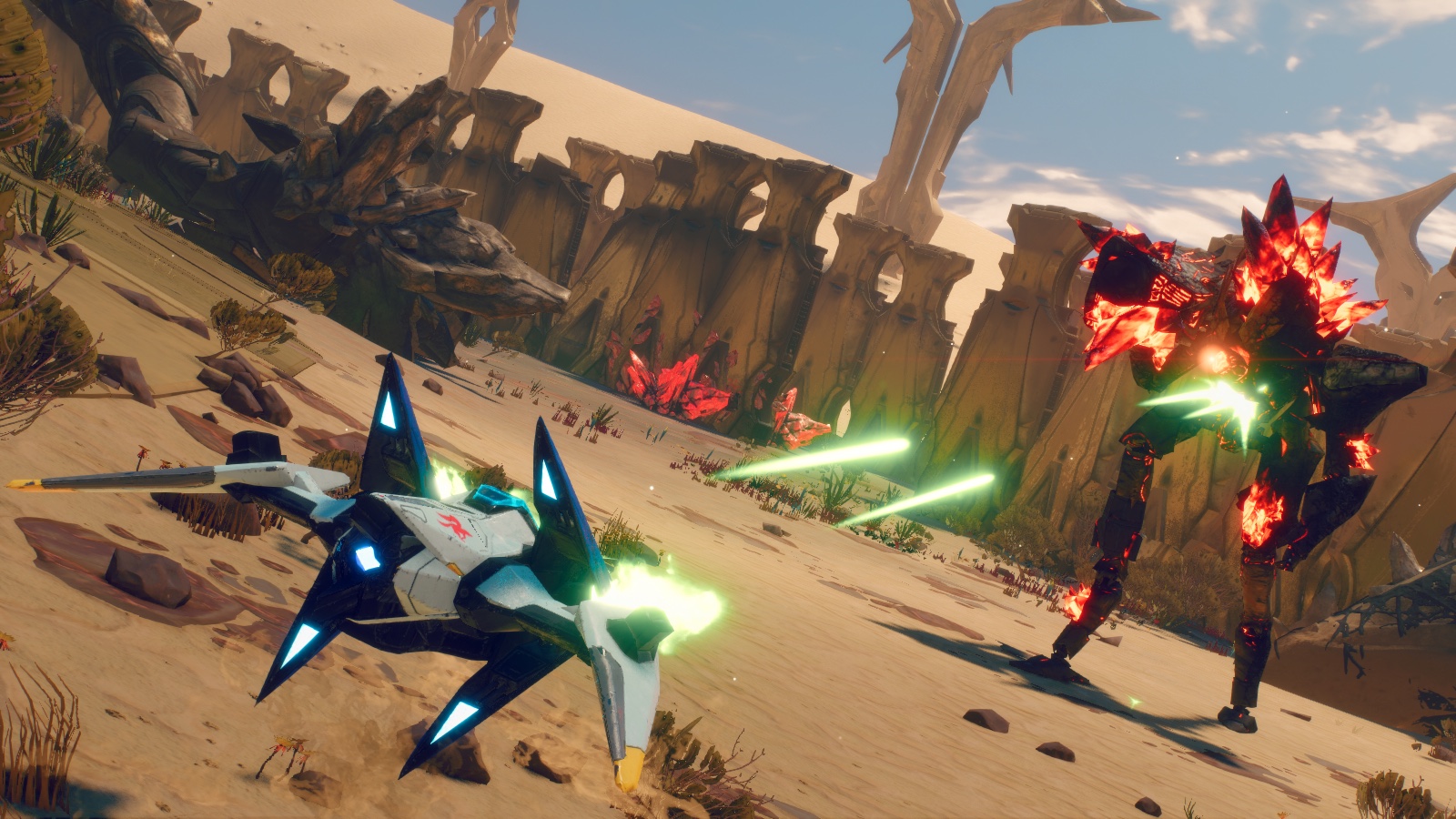 It has been said by many others, including us on our podcast, but it is worth saying again. This is one of the best Star Fox games, and it's not really a Star Fox game. Nintendo and Ubisoft just struck a deal to get Fox in there and include an exclusive mission, but the end result is probably more like we expected from Star Fox Zero on Wii U.
The flying style is different than what I am used to from Star Fox, but I quickly got used to it. The most overwhelming part of the game, though, is all the weapon, starship, and pilot combinations and upgrades. I honestly don't know if I have enough time to become an expert in this game. There is just so much to learn and try out.
The world itself also seems huge. You can quickly explore a planet and then fly to another in a vast galaxy. In fact, this game seems to also be what I had hoped from the early release of No Man's Sky. As opposed to feeling alone and not knowing what to do, you are thrown into a basic mission that explains the basics of movement and combat, along with scanning and collecting. And once the galaxy began to open up, I was amazed at how big this game is.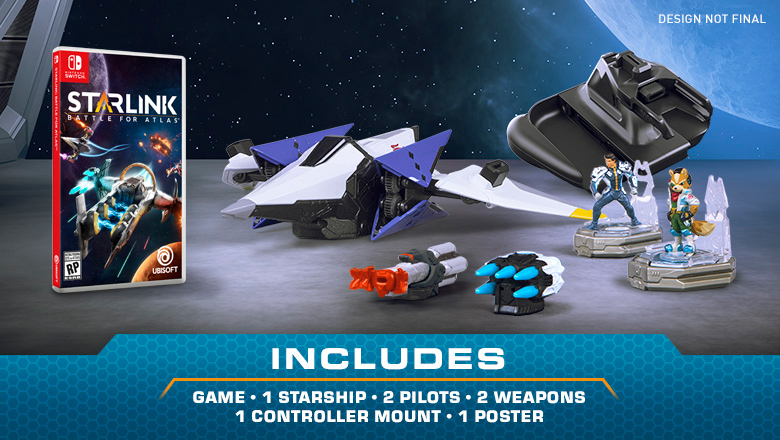 I was not able to try the actual toys-to-life part of the game, as my package has not arrived from Ubisoft yet. Once I do have them, I would be able to snap a pilot and starship, along with multiple weapons, onto a controller mount (see video below). I was, however, pleased to see that you can play the entire digital game without using the physical toys. Just tap the menu button and go into the on-screen options for your ship and weapons. It may not be as fast as swapping out an actual toy Flamethrower for a Frost Barrage, but it gets the job done.
Overall, I am very pleased with Starlink: Battle for Atlas so far. I look forward to playing more and learning more about how to save the Atlas Star System. I'm also interested to see where the story takes Fox and the Starlink Initiative. If you have not yet pre-ordered the game nor plan to pick it up when it launches on October 16, I encourage you to rethink that. This is a game you're going to want on Nintendo Switch.
If you want to see some gameplay, check out the two videos below. One contains the in-game "How to Use Starlink" instructions and the other is my first 45 minutes with the game.
Steve is the Senior Editor of NintendoFuse and co-host of the NintendoFuse Podcast. He's been a Nintendo gamer since age 6 and has been on staff with NintendoFuse since 2008.