So you have taken several amazing screenshots on your Nintendo Switch, but you've thought to yourself, "Now what do I do? I don't want to share all of them one by one on Facebook or Twitter! That would really annoy my friends!" Maybe you're thinking about setting up an album on Facebook or sharing several together in one post on Twitter or Instagram. Or perhaps you want to keep an archive on your computer.
There are a few ways of getting your photos from your Switch onto your computer or mobile device, and we're here to help!
Publish to Facebook 
The main idea here is to share the images privately to your account. You will still have to this one by one, but you won't be overwhelming all of your Facebook friends' newsfeed this way.
Pull up the photo album on your Nintendo Switch and choose the photo you want to share.
Hit the A button to activate the "Editing and Posting" menu.
Connect to your Facebook account and make sure to choose the option for "only me" when choosing who will see the shared photo.
Share your photo to Facebook.
Log onto Facebook with your computer or mobile device, head to your profile, and download your screenshot.
Note: If you have already set your share settings to share with friends or public, you can head to your Facebook settings on a computer and change it to "only me."
Publish to Twitter
Unlike Facebook, you cannot change settings to share some things private on Twitter. So, unless you want to share publicly and then download the images, you will need to first setup a new private Twitter account you will use just for this purpose.
Follow the same basic steps for Facebook, except login to Twitter, instead.
Log onto Twitter with your computer or mobile device, head to your feed, and download your screenshot.
Use an microSD Card Reader
If you want to copy over several screenshots at once, this is the best way. However, it does require a microSD card. If you do not have one, we have several we recommend.
Turn off your Nintendo Switch. (This can be surprisingly tricky, so here's a quick guide.)
Install your microSD card (behind the kickstand on the back side of the Nintendo Switch), and turn the system back on.
Make sure all your your images are saved to the microSD card. If you have screenshots previously saved to the system memory, head to the system settings and copy them over to the microSD card before continuing.
Turn off your Nintendo Switch – very important to not damage any data!
Raise the kickstand in the back and remove your microSD card.
Connect the microSD card to an adapter or reader, and then connect it to your computer or mobile device.
Open the album folder on the microSD card and save them to your device.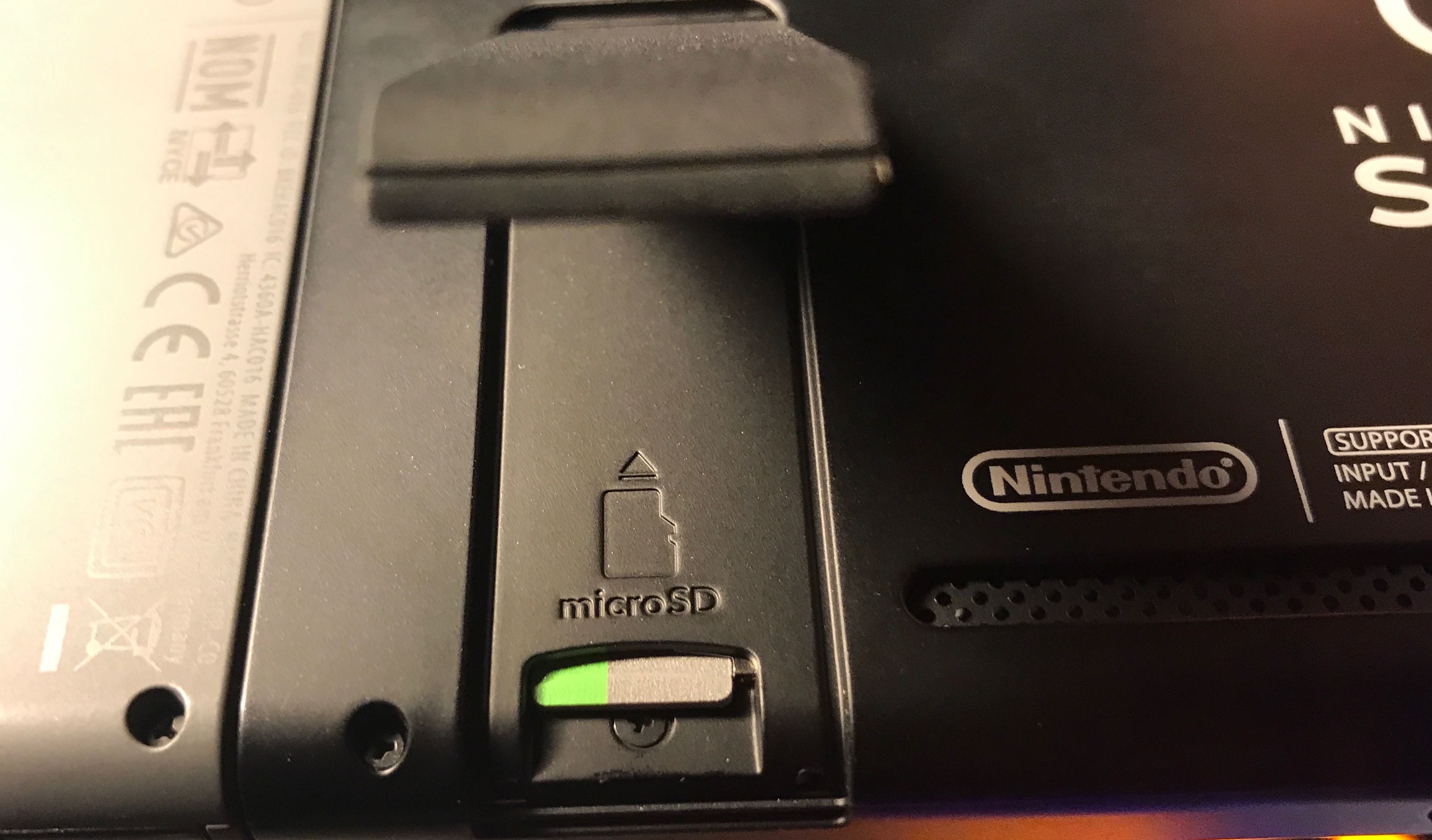 If Nintendo eventually updates the Nintendo Switch to include other ways to get your screenshots off the system, we will update this post accordingly.
What are some of your favorite screenshots? Feel free to share them with us in the comments!
Steve is the Senior Editor of NintendoFuse and co-host of the NintendoFuse Podcast. He's been a Nintendo gamer since age 6 and has been on staff with NintendoFuse since 2008.