We got confirmation today via Kotaku that the infamous Left Joy-con issue is the result of a manufacturing variant and not a result of the product design. This aligns with a lot of the videos out there of fixes for the Joy-cons. So if you had this issue, contact Nintendo and they'll set you up!
There is no design issue with the Joy-Con controllers, and no widespread proactive repair or replacement effort is underway. A manufacturing variation has resulted in wireless interference with a small number of the left Joy-Con. Moving forward this will not be an issue, as the manufacturing variation has been addressed and corrected at the factory level.

We have determined a simple fix can be made to any affected Joy-Con to improve connectivity.

There are other reasons consumers may be experiencing wireless interference. We are asking consumers to contact our customer support team so we can help them determine if a repair is necessary. If it is, consumers can send their controller directly to Nintendo for the adjustment, free of charge, with an anticipated quick return of less than a week. Repair timing may vary by region. For help with any hardware or software questions, please visit http://support.nintendo.com.
[Source]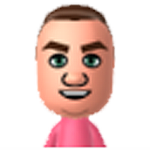 Mike has been with NintendoFuse since January 2015 as a Social Media Manager. He has always had a passion for Nintendo games, and his favorite game series is Donkey Kong Country.