Update: Glad you enjoyed our April Fools antics this year! Stay tuned for more news, reviews and more from all of us here at NintendoFuse.
For the past two E3s Nintendo has been pretty secretive on a name for the upcoming Legend of Zelda adventure. We finally got a news late last night in with a bunch of new details on the game, and a final name!
Alright, on to the details we have. While I'm iffy on the name, I assumed they were going something to tie together Past franchises. The name of the game is, The Legend of Zelda: Twilight Trains. Here's an excerpt:
"Reggie has always had a connection to Twilight Princess and Spirit Tracks. As a special gift for him, we Internally decided on a name that we would be proud of. Additionally, we've included several details for the game. Linkle is no longer not the main character, but Link's cousin, and for the first time in a console title, you will join the Fight as her in a new co-op mode! Don't worry single player fans, as we've left that alone. To play as Linkle, travel to Ordon and swap out at the Tingle Time Tavern (which serves milk fresh from the Lon-Lon Ranch). We've been Open to the idea of letting people take control of Linkle in the new game for some time, but recently we were able to figure how we could Link up two players in-game. We came to the conclusion that Tingle's Time Tavern will be the hub connecting the Spirt world of Twilight Trains and the 'real' world. More details at our E3 direct!"
What do you think of all these new juicy details? I'm definitely excited to see this! I wonder if we'll see more travel options. Maybe this is a modern take on the game?
[popover title="April Fools!" body="Remember: It's dangerous to go alone, especially on April 1!" placement="top"][Source: Nintendo PR][/popover]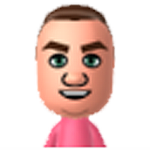 Mike has been with NintendoFuse since January 2015 as a Social Media Manager. He has always had a passion for Nintendo games, and his favorite game series is Donkey Kong Country.