Mercenary Kings: Reloaded Edition drops in on the eShop next month on February 6th! This 2D retro side-scrolling shooter adds a bunch of extra content from its original releases. They are also looking in to a limited physical edition in the future via Limited Run Games. Hopefully this includes the Nintendo Switch. Check out the press release below for more information!
Montreal, Canada, January 25, 2018 – Montreal based independent game studio Tribute Games is today excited to reveal that on February 6th critically acclaimed 2d side-scrolling platformer Mercenary Kings will set its sights on a new huge revamp solidifying Tribute Games marquee title as its definitive adaptation. The popular title will now be rebranded Mercenary Kings: Reloaded Edition to emphasize the redesign, redefinition, rebalancing, additional content and expansion from the current PS4 and PC versions to the Nintendo Switch, Xbox 1 and PS Vita consoles.
The fight for Mandragora Island carries on in this reloaded edition of the frantic 2D action game! The battle against the fearsome forces of CLAW continues but now, two BRAND NEW playable recruits have joined the world's most skilled team of warriors-for-hire! With robotic helper C-Zar and the Resistance's most powerful fighter, Frigg, Commander Baron's troops don't stand a chance!
In this upgraded edition of Mercenary Kings, players can take the commands of a mecha-armor in a BRAND NEW Steel Soldier Mission! You can craft 20 NEW weapons! The Kings have never been more powerful!
Whether you head into a solo mission or gather your crew, the days of CLAW are numbered!
Details of the update are as follows…
Two new playable characters

Frigg is a resistance fighter who has joined the Mercenary Kings to fight the forces of CLAW. No matter which weapon she carries, Frigg can jump faster than any other Kings thanks to her Olympic training!
C-Zar is a friendly automaton built by the Kings' communication expert Miss Zero. His state-of-the-art feet thrusters allow him to slow down his falls so he can get a strategic drop on CLAW troops!

New knives to craft
New gun parts to craft
Mercenary Kings: Reloaded Edition also features many other minor features and improvements over the original release of the game, such as the ability to buy materials, stronger grenades, a menu previewing mission rewards, all mission objectives displayed on the mini map, tips displayed during loadings, and more.
A physical limited edition version of Mercenary Kings: Reloaded Edition is also in the works and will be published by Limited Run Games in the near future.
"We are very excited to bring Mercenary Kings to the Nintendo Switch, Xbox 1 and PS Vita users. The Reloaded Edition will provide current players with a refined experience loaded with new content and welcome new players to enjoy our mixture of customizable mayhem and over the top boss encounters on new consoles," says Jean-Francois Major, co-founder at Tribute Games
Source: Tribute Games PR Email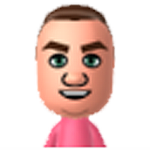 Mike has been with NintendoFuse since January 2015 as a Social Media Manager. He has always had a passion for Nintendo games, and his favorite game series is Donkey Kong Country.