While it had been rumored and hoped for, until this morning, there was little confirmation that Minecraft would ever make its way into Super Smash Bros. Ultimate. However, with five characters remaining in the Fighter Pass 2 DLC, fans were still hopeful. And this morning, they went crazy when series creator, Sakurai, revealed that Steve, Alex, Zombie, and Enderman would be joining the fight.
Sakurai, who stated, "Even I didn't think this day would come," described it as a "massive challenge," but he was still up for including characters from what is currently the most popular video game in the world. He will share more at 7:30 am Pacific Time (10:30 am Eastern) on October 3, 2020. The presentation is said to be approximately 45 minutes long.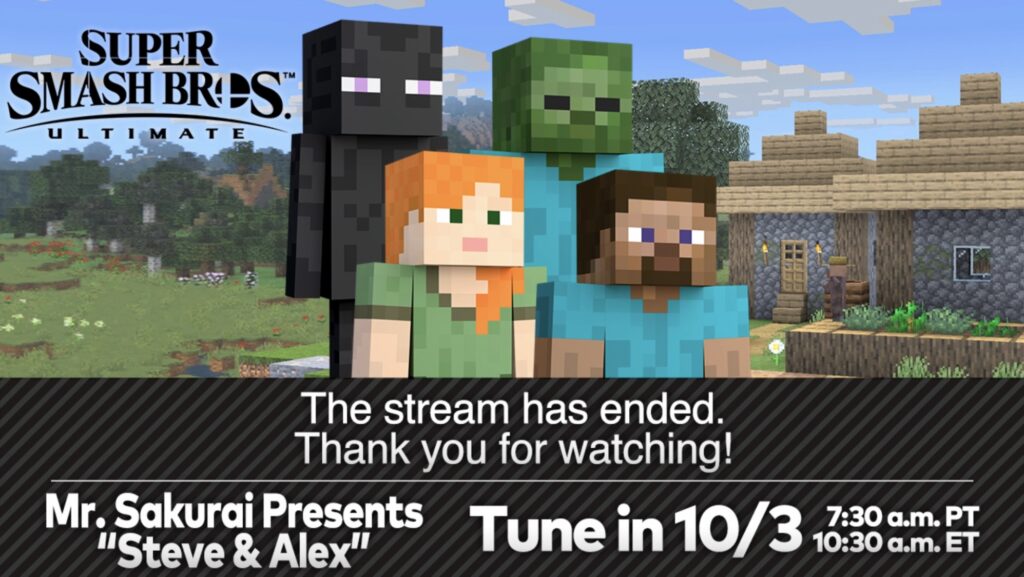 What did you think of this reveal? Let us know in the comments below or on our Discord.
Steve is the Senior Editor of NintendoFuse and co-host of the NintendoFuse Podcast. He's been a Nintendo gamer since age 6 and has been on staff with NintendoFuse since 2008.