Ever since we heard last year that Minecraft: Story Mode we have wondered the exact date of its release. Finally we have an answer to that question! The first episode 'The Order of the Stone' is set to release on Thursday for $4.99. Telltale is also bringing the remaining episodes to the Wii U in coming weeks with a season pass option price at $19.99.
Additional information from Telltale:
The game will feature off-TV play and mirroring, so players can continue the story on the Wii U GamePad controller, as well as seamlessly integrated touch-control options that allow players to use the joysticks and buttons or simply tap and guide the story directly on the screen at any time.
With Minecraft Wii U Edition and Minecraft: Story Mode the Wii U is becoming more diverse with the content it's offering! Are you ready to craft your own adventure?
Source: Telltale Games PR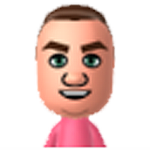 Mike has been with NintendoFuse since January 2015 as a Social Media Manager. He has always had a passion for Nintendo games, and his favorite game series is Donkey Kong Country.