Nintendo released its plans for E3 2018, and they do include Super Smash Bros! But first, we're starting out on June 11 with the Splatoon 2 World Championship. Followed by the main video presentation on June 12 at 9 am PT (12 pm EST), where they will discuss Nintendo Switch games coming in 2018 (Note, this does not mean games like F-Zero will show up).
Following the presentation on June 12, we'll get three days of Nintendo Treehouse Live, starting with Super Smash Bros. After the Splatoon 2 World Championship concludes, the Smash Bros Invitational will start!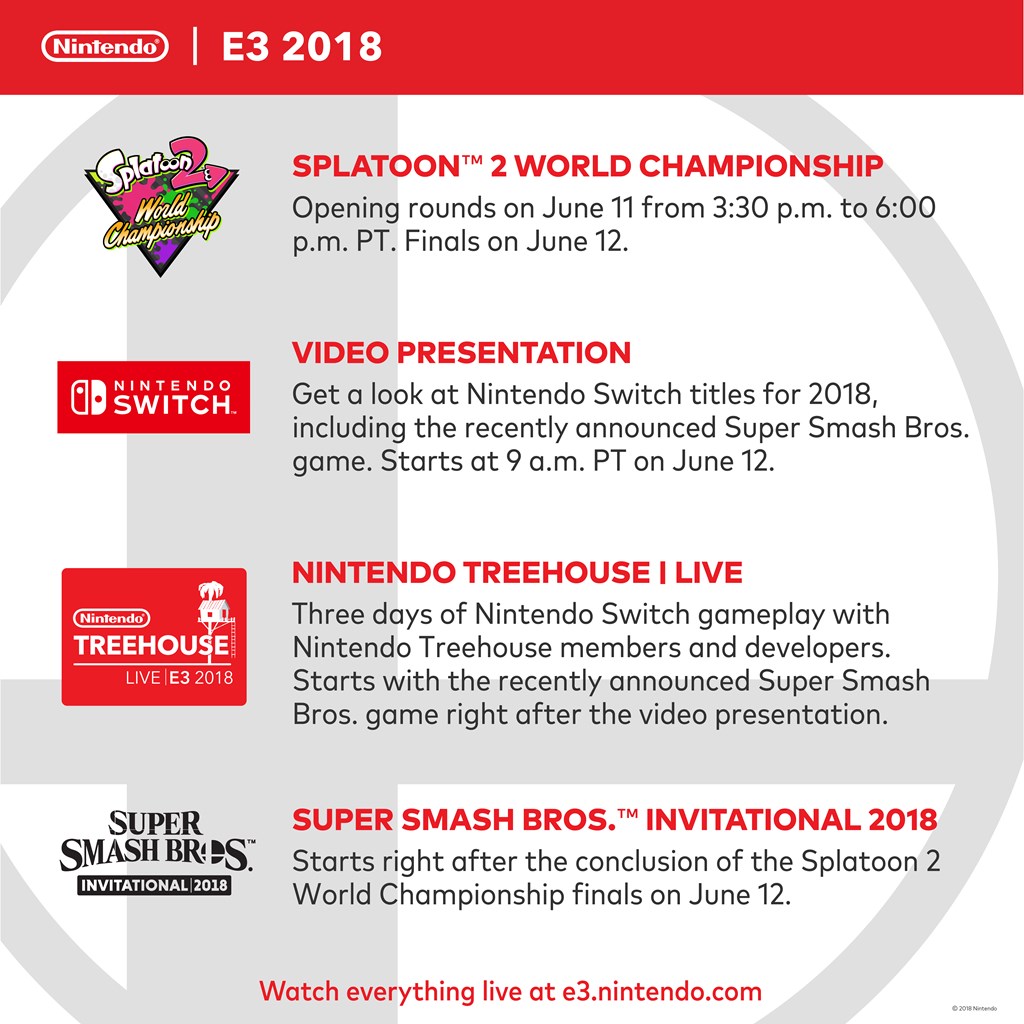 What do you think will be announced? Let us know in the comments below.