After the Nintendo Switch Lite announcement, there was an announcement for the Nintendo Switch Lite Zacia and Zamazenta edition to coincide with the release of Pokemon: Sword and Shield. This editions is features a light grey console with pink and blue buttons and analog sticks to go with the color theme of the 2 games. On the back we can see the two new legendary Pokemon, Zacia and Zamazenta etched into the back.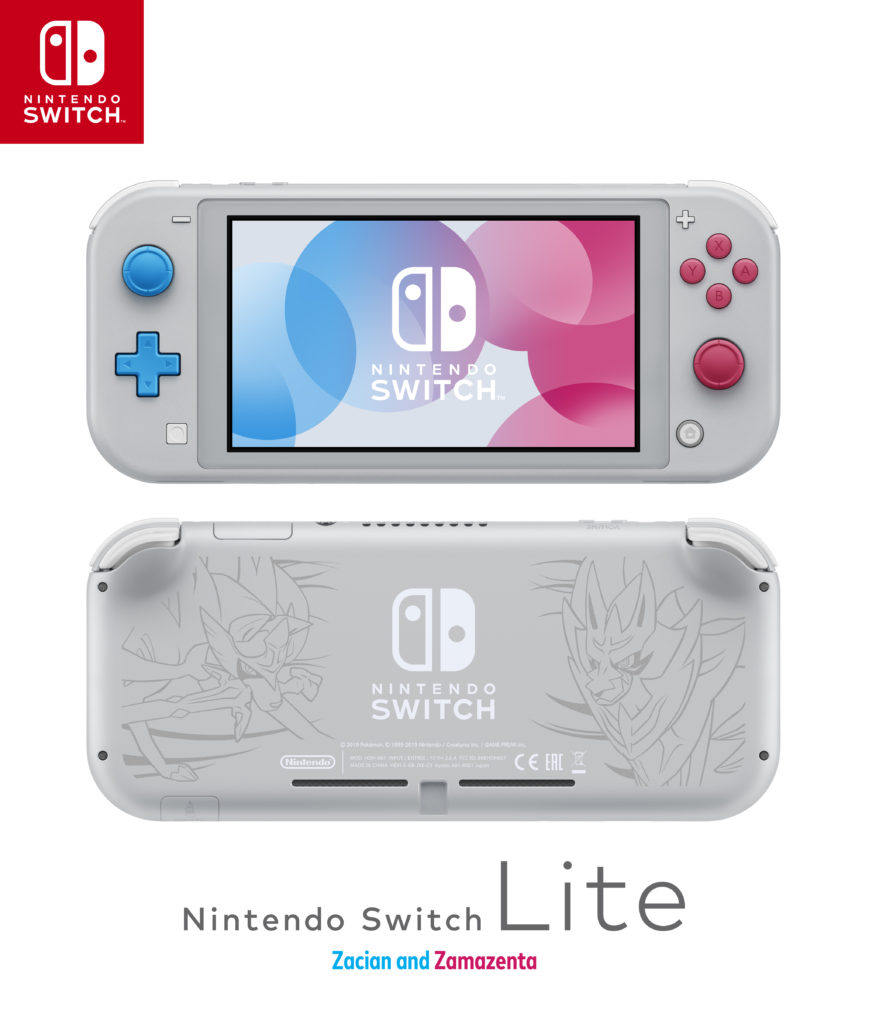 This is definitely a system for the Pokemon collector and anyone planning on getting a Switch Lite. The only downside is while the regular versions of the Switch Lite releases in September, this special edition will release on November 8 with the new games. It will also be $199.99 USD. Both Pokemon games will need to be purchased separately.
Are you a big Pokemon collector? If so, will you be getting this awesome addition? Let us know down in the comments below.
[Source: PR Email from Nintendo of America]