The next MLB sponsored title, R.B.I. Baseball 18 is going to hit the Switch this March! We can't really say for sure how well this one will do. But with a multitude of major changes, we hope that this game in the series stands out from the rest! Check out the full press release below.
https://www.youtube.com/watch?v=T0v20PvCsA0&feature=youtu.be
NEW YORK, January 22, 2018 – R.B.I. Baseball 18, featuring a suite of new game enhancements including Franchise and Home Run Derby modes, will be available for baseball fans worldwide in March. This latest edition of the iconic baseball video game franchise, built exclusively by Major League Baseball for the first time, will be available across next generation consoles, smartphones and tablets.
As unveiled Saturday at Tribe Fest in Cleveland in front of thousands of fans attending the team's annual winter event, 24-year-old Indians shortstop Francisco Lindor is the cover athlete for R.B.I. Baseball 18.
In his first three MLB seasons, Lindor ("Mr. Smile") finished second in American League Rookie of the Year voting (2015), led the Indians to their first World Series appearance since 1997 (2016), won a Rawlings Gold Glove Award (2016) and Louisville Silver Slugger Award (2017) and garnered a pair of consecutive top 10 finishes in the AL Most Valuable Player voting (2016, 2017). The switch-hitting shortstop, a native of Puerto Rico, finished 2017 with career highs across nearly every offensive category, including home runs (33) and RBI (89).
In its most significant update since the franchise was returned by Major League Baseball in 2014, R.B.I. Baseball 18 takes significant steps forward for baseball fans of all ages by delivering all-new Franchise mode, Home Run Derby mode, detailed player models, animations, high fidelity MLB ballparks, dynamic camera angles and a stunning UI presentation. These exciting additions have been made with the game staying true to its core identity principles – fast-paced and fun play with easy-to-use controls.
Among the new features* for fans in 2018 will be:
Franchise Mode:

Take control of a favorite MLB team! Make trades, sign free agents or call
up rookies across multiple seasons. A new player progression system allows players to
develop, improve, and ultimately retire.

Home Run Derby Mode:

Challenge a friend in local head-to-head play or the CPU in the
ultimate slugfest. See how individual skills stack up against friends and the rest of the world
on the leaderboard.

Authentic MLB Players:

Completely redesigned player models, including more than 300 digitally modeled likenesses, along with hundreds of new animations and unique player specific animations to deliver a whole new in-game experience.

Better Ballparks:

Witness the enhanced lighting, textures, revamped 3-D crowd system and
get closer to the details with new dynamic camera angles and specially crafted cinematic
sequences across all 30 MLB ballparks.

MLB Legends:

Add some of baseball's best legends to your Franchise mode an

d play as any
of the more than 100 retired MLB players (list is below).

Online Multiplayer:

Jump into ranked and friendly exhibition games with friends and players
around the globe.

Soundtrack:

Listen to new tracks and music from more than a dozen popular recording artists.


Roster Updates:

Keep a season up to date with rosters throughout the 2018 season, including
within Franchise mode.
Source: MLB Press Email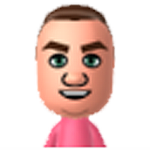 Mike has been with NintendoFuse since January 2015 as a Social Media Manager. He has always had a passion for Nintendo games, and his favorite game series is Donkey Kong Country.