The elderly people from Sunny Pines Retirement Community must race the Grim Reaper for their life, and it's up to you to help them. Yes, this is exactly the plot of Coffin Dodgers, a Nintendo Switch game from Milky Tea and Wales Interactive. The real question, though, is if this game can dodge its own coffin.
In this zany racer, you will choose one of the seven quirky residents to survive through 13 races across four areas within Sunny Pines. Only the most skilled racers will last, though, so you'll need to perfect your mobility scooter steering and use the homemade weapons and gadgets wisely. You don't have to be first every time, but you can't be last, or the Reaper will take your soul. If you'd rather take on some friends in their own mobility scooters, up to three of them can join you in a split-screen race similar to Mario Kart.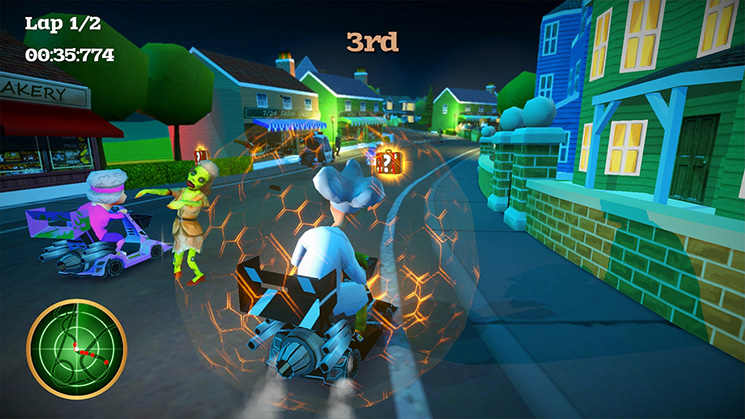 Coffin Dodgers looks really nice for what it is. I was actually really surprised at the detail of the characters, their scooters, and the environment. It looked similar to a cartoon. I just wish there was more variety in the tracks. Similarly, the music and sound effects were also strong, but I would have prefered more diversification.
The steering is probably the most difficult part of this game. With enough practice, most players will get the hang of it, but it is not as tight as other kart-based racers. The items are also quite limited, but they do their job. I also didn't find too much variation between residents, so I tended to just pick my favorites based on their look and quirky description. You do have the ability to upgrade your scooter, which does help. Customizing it just how you want it will not only help you do better, but it also feels kind of cool to have your own pimped-out mobility scooter.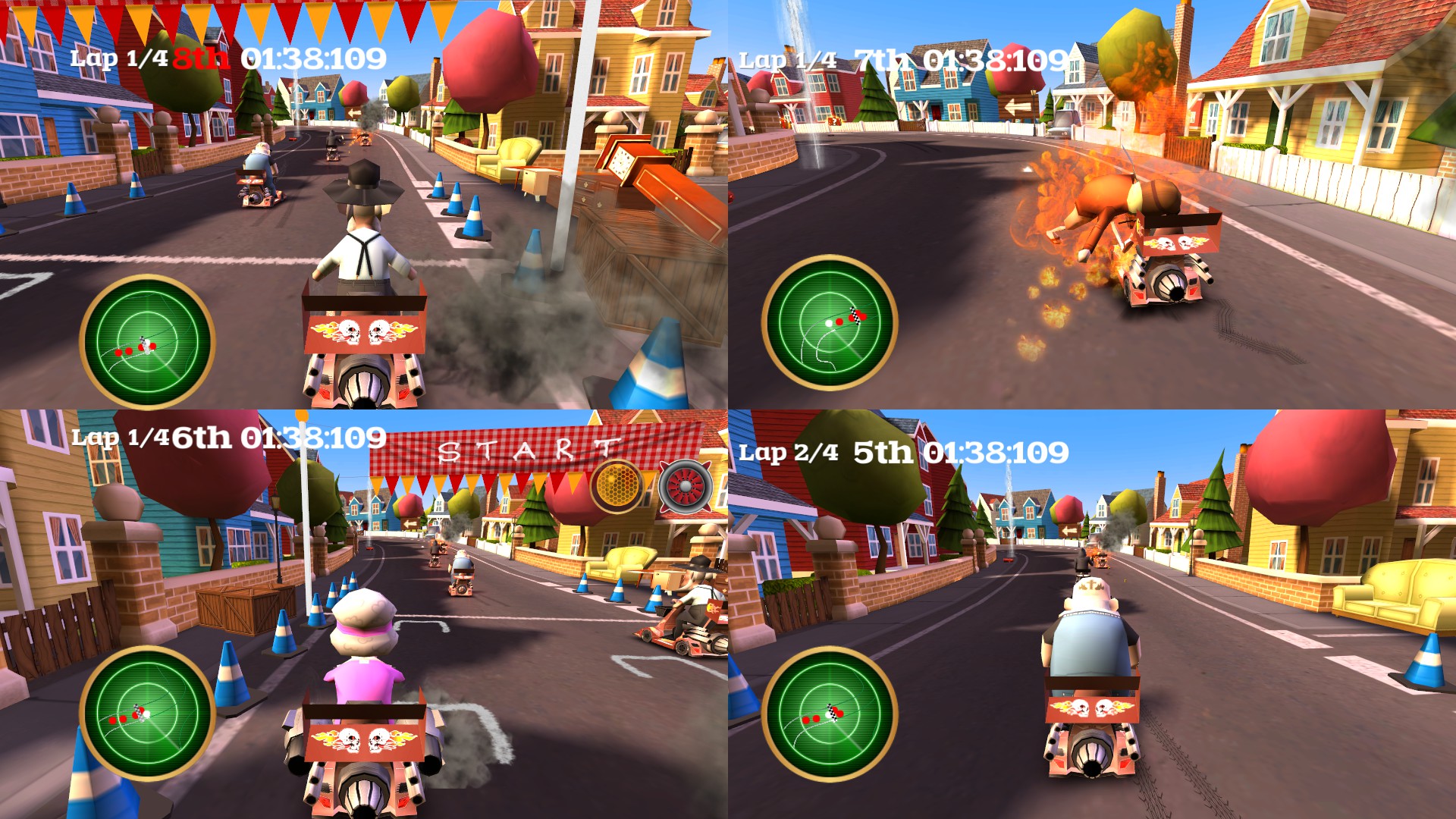 While the single-player was just okay, I had the most fun playing this in split-screen multiplayer with friends. We had a ton of laughs just watching these cartoon elderly people ride around in their mobility scooters, firing weapons and gadgets at other residents. And because the steering was not as good, it evened the playing field a bit, so there was hardly a time when someone blew away the competition.
If you're looking for a zany racer that will help you laugh with friends, you should definitely check out Coffin Dodgers. If you're looking for a serious racer that will keep you engaged with solid single-player action or an intense online multiplayer, this is definitely not for you.
---
GAME: Coffin Dodgers
MSRP: $12.00 US
RATING: T for Teen
OBTAINED: Code from developers/publishers for press purposes
---
GAMEPLAY TRAILER
Steve is the Senior Editor of NintendoFuse and co-host of the NintendoFuse Podcast. He's been a Nintendo gamer since age 6 and has been on staff with NintendoFuse since 2008.