Being a longtime soccer player and fan, I have always enjoyed a good video game based on the original sport of football. My friend recommended me to read an article on Android Hackers about FIFA 18 since they knew I loved the game. While there have been several quality soccer games over the years, EA Sports' FIFA games have been the ones that typically get me coming back for more. After several years staying off Nintendo systems, they are finally back with a solid entry with FIFA 18 on the Nintendo Switch.
When I first heard FIFA was returning to Nintendo, I was excited, of course. That excitement, however, was soon brought down a bit when I heard rumors of it not being there full version of the game. The good news is that those remained rumors, and we did get the full version on Switch… basically.
Before we jump into the specifics of this version, we should spend a little time talking about what are different between the Switch version and the XBox One or PlayStation 4 versions.
Clearly, the graphics are not at the same standards. While it looks great, you will not experience the crisp 4K 60 frames-per-second that the "bigger consoles" can boast. Also, at launch, none of the versions contained Guest Play, which means you could not play online with more than one player per console. EA just made an announcement that they heard fans' complaints, and they will be adding it back in via a future update to all but the Switch version.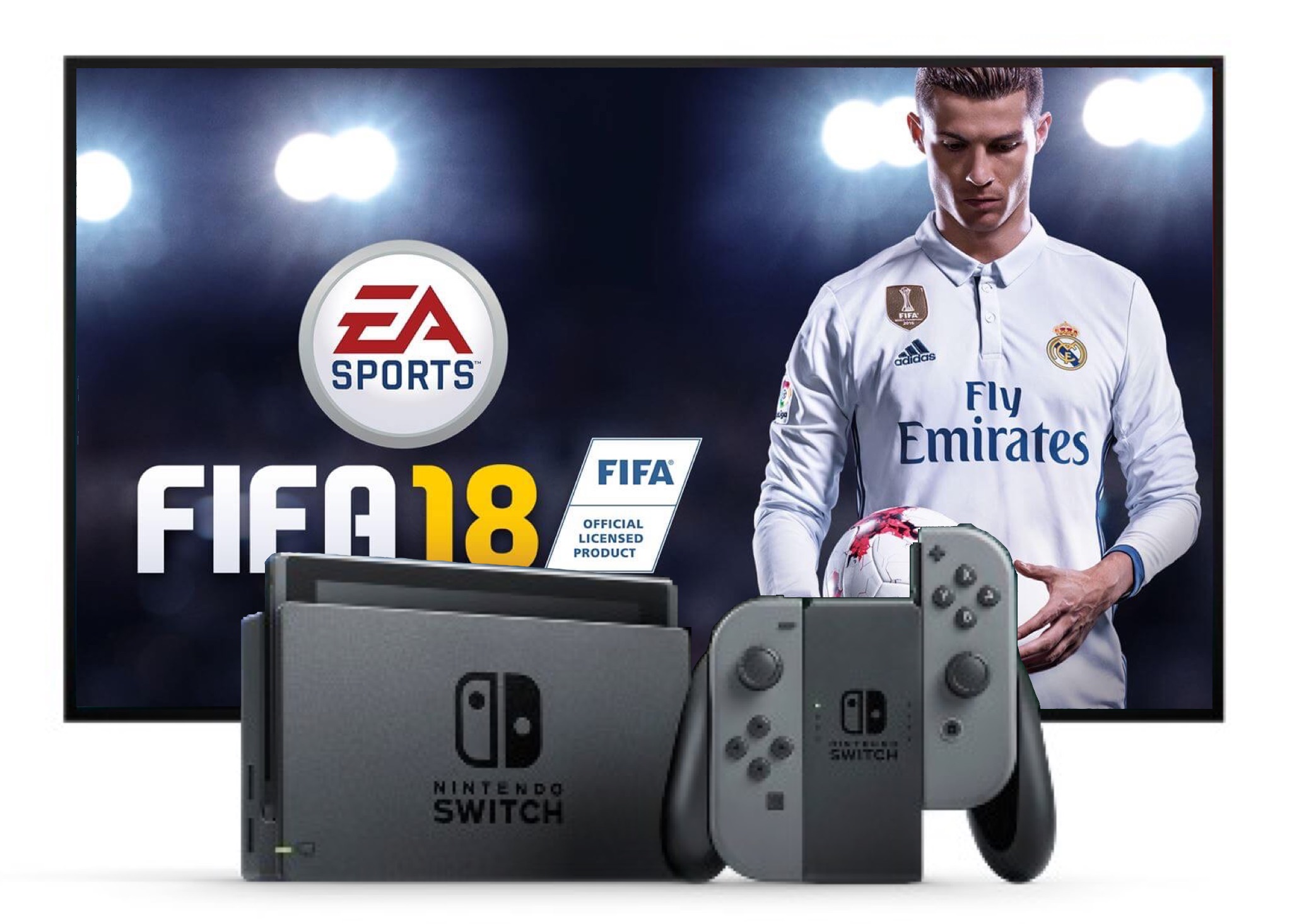 While there are some aspects that are missing from the Switch version, it would be wrong for us to overlook all the pieces that XBox and PlayStation owners do not get to enjoy. The biggest component goes back to the nature of the Switch being a hybrid system, which means you can play FIFA 18 on your TV, but you can also take it with you anywhere. On top of that, they have included a local play option that lets you connect to another Switch to play multiplayer on the go.
All the countries, teams, and players that you would expect are in the game, and they are regularly pushing roster updates to make sure you are playing with the current versions of all the teams. If you want to play a quick game between the USA national team, who unfortunately did not make the World Cup tournament for 2018 (so maybe you should not pick them) and Manchester United, go for it! If you are more of the tournament type, pick your team and see if you can make it all the way. For those who prefer managing your Ultimate Team, there are options for that too. EA Sports has done a great job of deepening FIFA to more than just a pick-up-and-play game of soccer, and it is all here on Nintendo Switch.
Another thing that seems to be missing is the ability to play with friends online. I separated this component from earlier, because I feel this is a part of a larger issue with sports games on Nintendo Switch. NBA Playgrounds was missing online friend play at launch, and NBA 2K18 is still missing it. One of the best parts, in my opinion, of a sports video game is trying to school your friends. Sure, I can do this on my couch or even on a subway with Switch, but I cannot fire up my game and easily play a friend who lives on the other side of the city or world. This might be a limitation to the Nintendo online network they are still developing, or it might be an omission from EA Sports. I am leaning toward the former right now, since it seems to go beyond FIFA 18.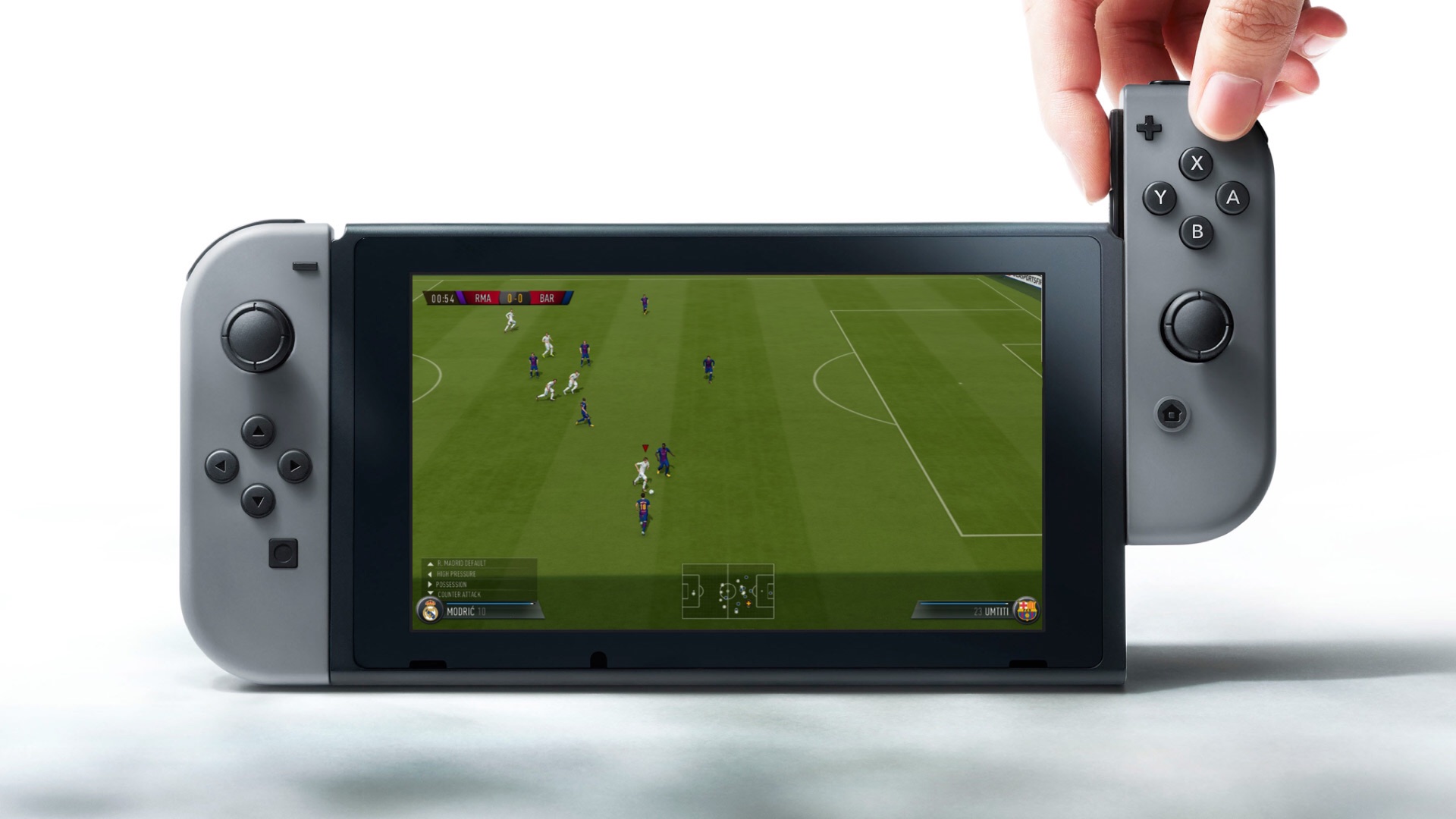 One piece that might get old for players is the concept of micro-transactions. The pros and cons about this is that they did not leave it out of the Switch version, but they did not leave it out of the Switch version, if you know what I mean. Yes, you can pour in tons of extra money to make your players and team great, but that also means it will cost much more than just the $60 original price tag.
Beyond all the differences, FIFA 18 on Nintendo Switch controls just as good as all over versions I have played over the years. Player movement and ball control and spot-on. Every once in awhile, you will pass to the wrong player, or your computer-controlled teammates will do something crazy that you claim you would have never done, but that is the case with almost all sports-based video games. They are not perfect, by any means, but they are certainly getting better and better.
If you are looking for a solid soccer-based video game to play on your Nintendo Switch, this is really your only option at the moment. Nonetheless, that does not mean you will be settling at all. FIFA 18 is very close to a fully realized soccer experience, and with Nintendo Switch, you can play it anywhere. As of right now, there is nothing better for Switch-owning soccer fans.
---
GAME: FIFA 18
ESRB: Rated E for Everyone
PUBLISHER: EA Sports
OBTAINED: Review code from EA Sports
Steve is the Senior Editor of NintendoFuse and co-host of the NintendoFuse Podcast. He's been a Nintendo gamer since age 6 and has been on staff with NintendoFuse since 2008.