REVIEW – Official NintendoFuse Stargate 3DS Flash Cart Review
After a long wait – the time has come.  The practically perfect flashcart, the StarGate 3DS, has arrived!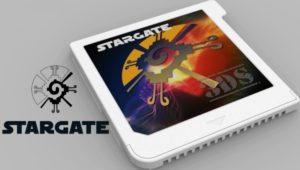 There's a whole scene out there in the gaming community, an underground scene if you will, which focuses on software mods for a console in order to give owners access to custom features as well as opening up the system to run pirated copies of games.  Now, a quick disclaimer here – We here at NintendoFuse do NOT condone software piracy, nor will we post any links that allow you to obtain pirated games.  Having said that, it's an interesting topic and one that sparks excellent conversations, but let's save all that for another time.  Now as with any modifications to software, there always comes a risk of bricking your console/handheld/device.  That leaves people, like myself, wary to modify their handheld.  I have over 200 games on my 3DS and I would hate to brick it due to my own negligence.  Basically, I don't trust myself – haha!  It's crazy too, all I want to do is install homebrew and make my own themes for the 3DS.  Oh well, it's not worth it for me, at least not yet.  Okay, enough of the chit chat.  The team at StarGate 3DS were kind enough to provide me with a pre-retail review unit of the StarGate 3DS flashcart and I ran through some tests and here are my thoughts.
**Please note that this is a pre-release version of the Stargate 3DS Nintendo 3DS flash cart. The final version may differ slightly and have improved compatibility over this one. This flash cart currently does not support "region free". **
First up – the review unit arrived in a small, little mailer and upon opening the package I found the StarGate 3DS box.  I opened the box to find the flash cart and a small usb powered micro sd card reader with the StarGate logo on each.  The flash cart itself has a micro sd card slot.  The review unit did not have a spring slot, but this could change with the final product.  There are two buttons on the top of the cart and a small LED inside which indicates if everything is working or if there is an issue.  The buttons on the top are quite small due to the size of the cart, but can easily be pressed.  The two buttons can be used to toggle through the 3DS games on your micro sd card or you can press both buttons at once to open the DS Menu, which we'll get into in just a moment.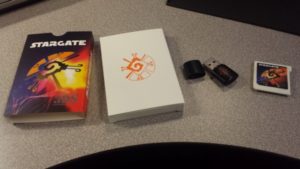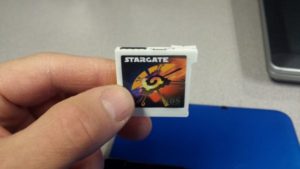 Setting the cart up is incredibly easy.  All you need to do is copy over the firmware files found over at MaxConsole.com to your microsd card, copy some ds and nds files and place the sd card in the cart.  Insert the cart in your 3DS like any other cart and you're good to go.  It's that easy!
As previously mentioned, you can use the two buttons located on the top of the cart to toggle between the 3DS games on your micro sd card.  When you switch to a different game, that icon will appear in the game slot on the bottom screen as expected.  Keep in mind that you will NOT be able to cycle through your DS games using this method.  You must press both buttons at once to access the DS menu and select your games from that GUI.
You'll know you were successful at accessing the DS menu when you see the Alex Rider Stormbreaker icon in the game slot as seen below.  Then when you select Open it will load the StarGate DS menu.  From the DS menu you can launch your DS or 3DS games, changes settings and more.  If you select a DS game it launches directly from this menu, however, if you choose a 3DS game it will bring you back to the 3DS Home screen and display the chosen game's icon before loading it up.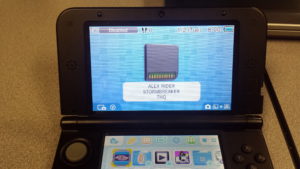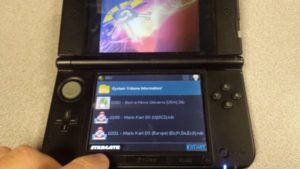 It's important to note that the firmware on the card is fully upgradeable and the team at StarGate intends to support this card for the long haul.  In fact, in the first couple of weeks they have already released their first firmware update based upon early feedback from reviewers.  This quick actions on the team's part is encouraging and I look forward to future updates, such as improved game and Custom Firmware compatibility.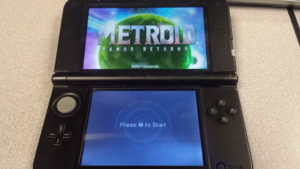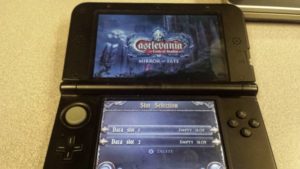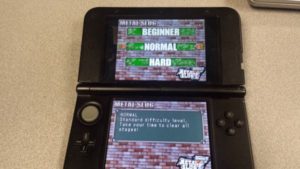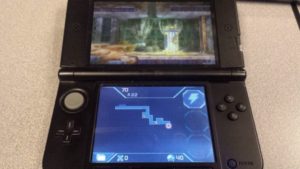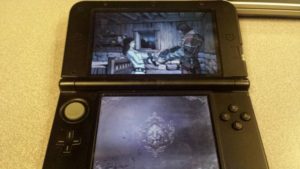 Alright, so you've seen the pictures, now I'm sure you want to know how it performs.  One word – marvelously.  I have a handful of 3DS games on there and a couple DS games and each one loads flawlessly, just like a standard cart or download.  Not every game is supported as of yet, but the vast majority of retail games are.  Some of the newer ones, such as Mario Party the Top 100 do not work, but Metroid Samus Returns does work.  None of the eShop games work and once again, keep in mind that this cart is not region free so any ds or 3ds file outside of your region will not work.
Admittedly, it's a bit pricey ringing up at around $90.  However, this flashcart is really quite impressive and with the promise to continually update the firmware on the cart I'd say that the StarGate 3DS is a practically perfect solution for anyone out there who doesn't already have a flashcart and doesn't want to modify their console.  If you're interested in purchasing the StarGate 3DS flashcart you can grab one HERE!
Also, you can see some of the flashcart in action in my super amateur video HERE!