Overall the game is super addictive and fun. It's a HD remaster of a classic Wii game, with an amazing story and a retro Army Men vibe. Though some situations can become unfair, with practice and repetition you'll beat them pretty quickly and with ease. The controls feel spot on for a third person shooter and don't distract from the awesome gameplay. Review code provided by Rebellion. Check out the full review above for more detail!
Score: 8/10
Pros:
Addictive gameplay
Lots of variety to combat
Interesting Story
A Retro Vibe
Lends itself to exploration
Good Controls
Cons:
Some unfair situations
Not so obvious paths
Some minor hitches between scene to gameplay transitions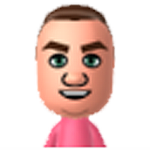 Mike has been with NintendoFuse since January 2015 as a Social Media Manager. He has always had a passion for Nintendo games, and his favorite game series is Donkey Kong Country.