It's that time of the season, when the Switch does rise! We'll be covering the Nintendo Switch presentation tonight too!
Steve and I will be on Facebook and Twitter sharing our reactions and all the juicy news. Articles will be up periodically during and after the presentation. You can see our reactions here, on Facebook and Twitter (click words for Links).
You can watch from Twitch or Youtube below, your choice! Or Switch between them.
From Twitch:
Watch live video from Nintendo on www.twitch.tv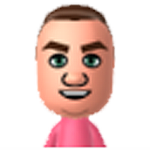 Mike has been with NintendoFuse since January 2015 as a Social Media Manager. He has always had a passion for Nintendo games, and his favorite game series is Donkey Kong Country.