Today, Sakurai gave us a wonderful preview of the next character in the Super Smash Bros. Ultimate DLC, Dragon Quest's own, Hero.
Releasing later today, July 30, we will get our first chance to play as one of the Hero's from various Dragon Quest games along with a stage, music, costumes and so much more.
The Hero plays in a very interesting way, touting many sword and magic based moves that pull a lot from the series. Your costume choices don't only have different color variations, but the inclusion of different main protagonists across the series. From the footage shown, he has a lot of versatility and strategy available to him. From high jumps, to extremely powerful slashes, to even a kamikaze attack that could make or break a match, it shows the Hero isn't one to be trifled with.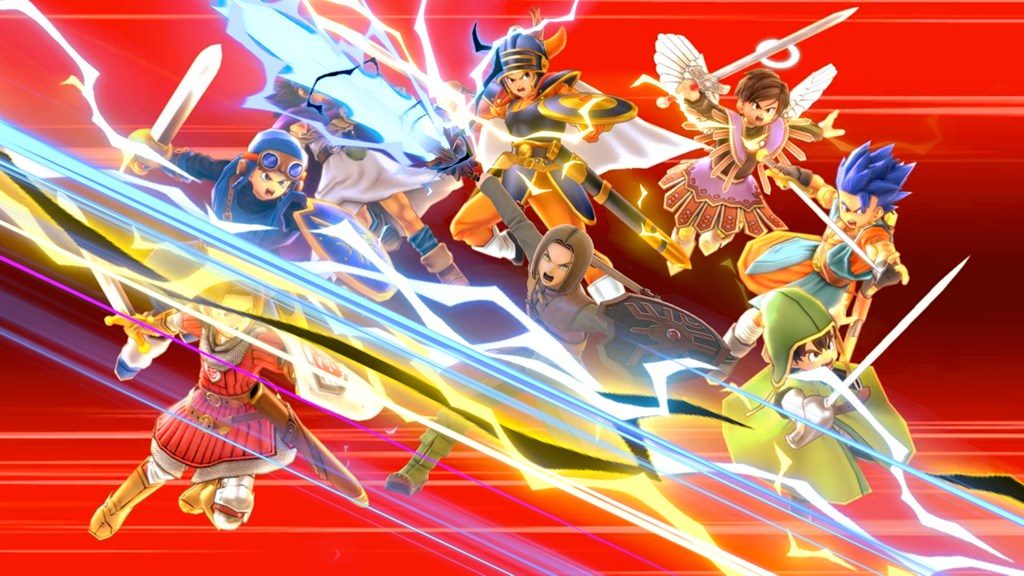 Along with that comes the 4.0.0 Update to Smash Ultimate, bringing in a very easy mode for adventure mode, tweaks to gameplay, more replay editing tools, and my personal favorite; the addition of an online tournament mode, something that a lot of fans have been asking for.
Both the update and the Hero content will be coming out later today. The 4.0.0 update is free while the Dragon Quest content is included with the fighter pass or can be purchased separately later. Additional Mii Fighter costumes will also be available separately today.
Are you excited to get your hands on what could be one of the coolest additions to Smash Bros. or excited from the changes to come with the update? Let us know down in the comments below.
[Source: Nintendo of America Press Release]