Since we are now in 2021, the NPD group has decided to release data for the best-selling games of the previous year.
For the overall Annual Top 20 of 2020, Nintendo-published software managed to take 4 spots: Animal Crossing: New Horizons is at #3, Mario Kart 8 Deluxe is at #8, Super Mario 3D All-Stars at #9, and Super Smash Bros. Ultimate at #14. Full list is below: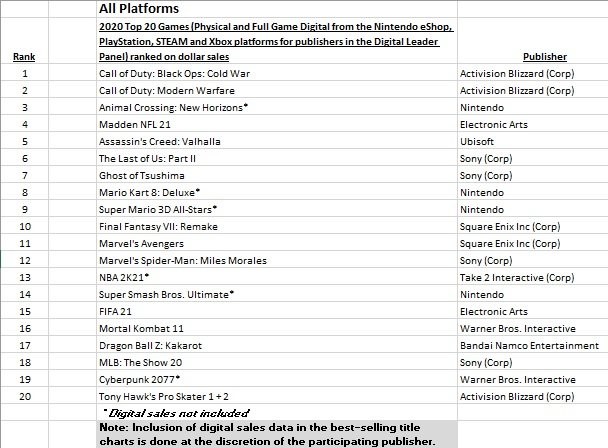 Here is the Annual Top 10 of 2020 for just the Nintendo Switch platform:
Animal Crossing: New Horizons
Mario Kart 8 Deluxe
Super Mario 3D All-Stars
Super Smash Bros Ultimate
Ring Fit Adventure
The Legend of Zelda: Breath of the Wild
New Super Mario Bros U Deluxe
Luigi's Mansion 3
Super Mario Party
Super Mario Odyssey
Dave's first Nintendo platform was the GameCube when he was age 7; however, he was introduced to Nintendo through Duck Hunt on NES.