A game with obvious references to Sonic Generations was announced at the end of Sega's 25th anniversary stream. Sonic 2017 was announced as coming to all major platforms  holiday 2017. The NX was included, unfortunately no Wii U but we all seen this coming.
Are you as hyped for the game as we are? Tell us below
Source: Sega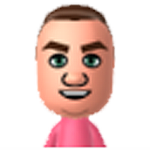 Mike has been with NintendoFuse since January 2015 as a Social Media Manager. He has always had a passion for Nintendo games, and his favorite game series is Donkey Kong Country.