Nintendo of America has taken to Twitter to announce the next Splatfest! Spongebob vs Patrick is this week's theme. Spongebob has cemented his place in our lives with his love of Krabby Patties and 'annoying' laugh. But what about our rock dwelling friend? Patrick Star is not exactly the brightest star, but he brings his big heart to the fight!
Voting starts tomorrow for @SpongeBob Presents: Splatfest! Tell us who you prefer: SpongeBob or Patrick? #Splatoon pic.twitter.com/rR9pcHaZfR

— Nintendo of America (@NintendoAmerica) April 14, 2016
Which side are you on? Let us know!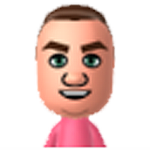 Mike has been with NintendoFuse since January 2015 as a Social Media Manager. He has always had a passion for Nintendo games, and his favorite game series is Donkey Kong Country.